Best NEET Coaching in Ambala | Enroll in Top NEET Coaching in Ambala – Paathshala
Are you aspiring to crack the prestigious NEET and secure a seat in India's premier Medical institutions? Embark on your journey to success with Paathshala, the beacon of excellence in NEET coaching in Ambala. Our seasoned faculty, with their profound expertise, is committed to nurturing your potential and guiding you toward your dream medical seat. At Paathshala, we leave no stone unturned in equipping you with the knowledge, skills, and confidence needed to excel. With a comprehensive curriculum that covers every facet of the NEET syllabus, we ensure that you are well-prepared to face the challenges ahead. Our proven track record, where numerous students have achieved top ranks, stands as a testament to our commitment to your success. Beyond academics, we adopt a holistic approach, focusing on your overall development, making you ready for challenges beyond the classroom. Our innovative teaching methods, coupled with regular assessments, keep your learning journey engaging and on track. Join us and become a part of the league of NEET toppers. Your NEET dreams are within reach – Enroll in the top NEET coaching in Ambala, Paathshala, and start your journey toward Medical Success.
Why Should One Opt for Paathshala as Top NEET Coaching in Ambala?
Opting for Paathshala as the top NEET Coaching Institute in Ambala comes with a plethora of compelling reasons that make it the best choice for NEET aspirants. Here are some key reasons why you should consider us:
1. Experienced Faculty:
One of the standout features that sets Paathshala apart as the top NEET coaching center in Ambala is its exceptionally experienced faculty. Our coaching institute prides itself on having a team of educators who are not only highly qualified but also possess extensive experience in their respective subjects. These dedicated mentors have a profound understanding of the NEET syllabus, having guided countless students through the rigorous preparation process over the years.
At Paathshala, our faculty members are more than just teachers; they are mentors and guides who are deeply invested in the success of each student. With years of teaching experience, they are well-versed in the nuances of the NEET examination and have a keen insight into the types of questions and challenges that students may encounter. This expertise allows them to tailor their teaching methods to address these specific needs, ensuring that students are well-prepared to tackle the complexities of the NEET exam.
Moreover, our faculty members are not just academicians but also motivators. They inspire and encourage students to push their limits, instilling in them the confidence and determination needed to excel in one of the toughest entrance exams in the world. With their guidance, students not only gain a strong grasp of the subject matter but also develop problem-solving skills, critical thinking abilities, and a resilient mindset—qualities that are invaluable not just for the NEET but for life beyond academia.
What truly sets our faculty apart is their unwavering commitment to the success of every student. They go the extra mile to provide individualized attention, addressing the unique strengths and weaknesses of each student. This personalized approach ensures that no student is left behind, and everyone has the opportunity to thrive. Our faculty members are accessible, approachable, and always willing to clarify doubts, offer additional support, and provide mentorship beyond the classroom.
2. Proven Track Record:
A proven track record is more than just a statistic; it's a testament to dedication, excellence, and unwavering commitment. When it comes to Paathshala, our journey has been defined by a relentless pursuit of academic excellence. With an illustrious history that spans years, we have consistently produced remarkable results, with many of our students securing top ranks in the highly competitive NEET examinations. This track record isn't just a reflection of our students' success but also a testament to our exceptional faculty and teaching methods. Our coaching center has become synonymous with NEET success, and we take immense pride in our role as a stepping stone for countless aspiring Doctors. As we look back on our journey, we remain steadfast in our mission to maintain and further enhance this outstanding track record, continuing to empower the next generation of NEET toppers.
3. Comprehensive Study Material:
Comprehensive study material is an invaluable resource for students, offering a rich and diverse array of content designed to support their educational journey. These materials encompass a wide range of subjects, topics, and formats, catering to various learning styles and preferences. Whether it's textbooks, online resources, video tutorials, or interactive quizzes, comprehensive study material aims to provide students with a holistic and in-depth understanding of their subjects.
One of the primary advantages of comprehensive study material is its ability to serve as a one-stop-shop for all educational needs. These materials often cover the entire syllabus, ensuring that students don't have to rely on multiple sources to gather information. This not only saves time but also provides a sense of coherence to the learning process. Students can access all the necessary information, examples, and exercises within a single resource, simplifying their study routines.
Furthermore, comprehensive study material is typically designed to be structured and organized. This means that the content is logically sequenced, starting with foundational concepts and gradually progressing to more complex topics. Such organization aids in the step-by-step development of a student's knowledge and skills. They can easily track their progress and ensure that they've covered all essential aspects of the subject.
4. Holistic Approach:
A holistic approach is a comprehensive philosophy that considers all facets of an individual, recognizing the interconnection between the physical, mental, emotional, and spiritual dimensions of well-being. This approach goes beyond mere symptom management and strives to address the root causes of issues, nurturing a person's overall health and vitality. It acknowledges that each person is a complex blend of physical health, mental and emotional balance, and a sense of purpose and connection to something greater than themselves. By embracing a holistic perspective, individuals can achieve a state of equilibrium and experience a higher quality of life, characterized by improved physical health, emotional resilience, mental clarity, and a deeper sense of fulfillment.
At the core of the holistic approach is the belief that the body has an innate capacity to heal itself when provided with the right conditions and support. This perspective aligns with the principles of integrative medicine, which combines conventional medical practices with alternative and complementary therapies to treat the whole person rather than just managing symptoms. In essence, the holistic approach seeks to create a harmonious environment in which the body's natural healing mechanisms can flourish.
5. State-of-the-Art Facilities:
Paathshaala is dedicated to providing its students with an exceptional learning environment, and this commitment is evident in the state-of-the-art facilities we offer. Our campus is equipped with cutting-edge resources and infrastructure that facilitate effective and immersive learning.
First and foremost, our classrooms are designed to foster a conducive atmosphere for studying. They are spacious, well-ventilated, and well-lit, creating an optimal environment for focused learning. The seating arrangements are ergonomic and comfortable, ensuring that students can concentrate on their studies without distractions.
In addition to traditional classrooms, we also have dedicated laboratories for subjects like Physics, Chemistry, and Biology. These laboratories are equipped with the latest scientific instruments and equipment, allowing students to conduct experiments and practical exercises that enhance their understanding of these subjects. Our lab technicians are highly trained and provide guidance to students during experiments, ensuring safety and accuracy.
6. Regular Assessments and Mock Tests:
In the journey towards cracking one of the most challenging entrance exams in India, the NEET, regular assessments and mock tests serve as invaluable tools for students at Paathshala, the premier NEET coaching center in Ambala. These assessments are not merely routine evaluations; they are meticulously designed to be a part of a comprehensive strategy that guides students towards excellence.
The importance of regular assessments cannot be overstated. They serve as a barometer of a student's progress, a tool for gauging their understanding of the subject matter, and an opportunity to identify areas of strength and weakness. At Paathshala, we understand that each student is unique, and their learning curves may differ. To cater to this individuality, we conduct frequent assessments that help us tailor our teaching methods to suit the specific needs of each student.
These assessments encompass a wide range of topics, mirroring the NEET syllabus. They are not just a means of evaluation but are crafted to be a learning experience in themselves. They challenge students to think critically, apply their knowledge, and solve problems creatively – all essential skills for success in the competitive world of NEET. These assessments are an integral part of our teaching methodology, ensuring that students are not just well-prepared but also confident when they sit for the actual examination.
7. Doubt Resolution Sessions:
In the pursuit of excellence in education, Paathshaala leaves no stone unturned in ensuring that students receive the best possible support and guidance throughout their NEET preparation journey. Two crucial elements in achieving this are our Doubt Resolution Sessions and Mock Tests. These components have been meticulously designed and integrated into our curriculum to address the unique challenges faced by NEET aspirants.
Doubt Resolution Sessions, often hailed as the lifeline of any coaching program, form the foundation of our commitment to student success. These sessions are not mere add-ons but are deeply ingrained in our teaching methodology. We understand that students often grapple with complex concepts and questions during their preparation, and it's essential to provide them with a platform where they can seek clarifications and overcome their doubts. Paathshaala's team of experienced faculty members are readily available to address these queries, making learning a dynamic and interactive process. These sessions foster an environment of open dialogue, enabling students to grasp intricate subjects with confidence. Our faculty members patiently listen to each query, break down complex problems into understandable components, and ensure that students leave the session with a clear understanding. Moreover, our Doubt Resolution Sessions are not restricted to classroom hours; we offer additional support through digital platforms and one-on-one consultations, ensuring that no doubt goes unanswered.
8. Strategic Guidance:
Paathshala offers strategic guidance beyond academics. We provide valuable insights into time management, study plans, and exam strategies. Our experienced mentors help students create effective study schedules, prioritize topics, and optimize their preparation efforts. This strategic guidance ensures that students perform at their best on the crucial day of the NEET exam. Strategic guidance for an institution like Paathshaala, which aims to excel in the competitive realm of education, is an intricate and multifaceted endeavor. To navigate this journey successfully, Paathshaala must adopt a comprehensive strategic approach that encompasses various aspects of its operation.
9. Proven Success Stories:
Paathshaala, the leading NEET coaching center in Ambala, has a rich tapestry of success stories that span over several years. These stories are not just about achieving top ranks but also about nurturing young minds to become accomplished individuals in their respective fields. Many of our students have not only cracked the NEET but have also excelled in various competitive exams and established themselves as thought leaders, innovators, and professionals in diverse sectors.
Educating, Enriching,
Succeeding Together.
Courses Offered
Empowering Aspirants, Testing Brilliance
Fuel your NEET aspirations with precision and practice through our comprehensive mock test series. Paathshaala - Where Excellence Meets Preparation, passions and achieve their goals.
Any Queries?
Fill Up this Quick Form! Get in Touch with Paathshala
Have questions or need assistance? We're here to help! Feel free to reach out to us via the Contact Us form below. Your inquiries matter, and we're dedicated to providing prompt and informative responses. At Paathshala, we're not just an institution; we're your partners in your educational journey. Let's connect and take the next step towards achieving your NEET goals!
OUR INSTRUCTORS
Meet Our Dedicated Educators
Mr. Rajesh Chauhan
Director & HOD-Mathematics.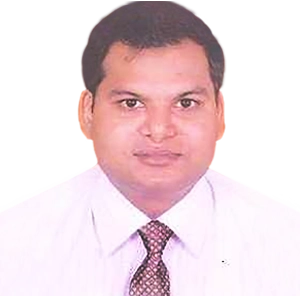 Er. Om Prakash
Mathematics.
B.Tech. (ECE) Mathematics.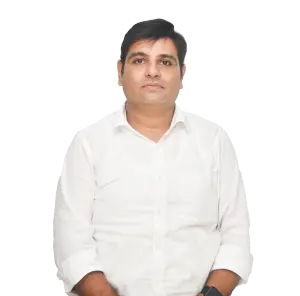 Mr. Deepak Thukral
H.O.D Chemistry.
M.Sc. (Chemistry) P.U.Chd, B.Ed.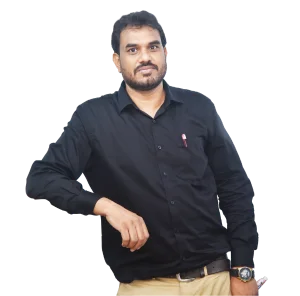 Er. Lali Cheeta
H.O.D Physics.
B.Tech. (Mechanical Engineer)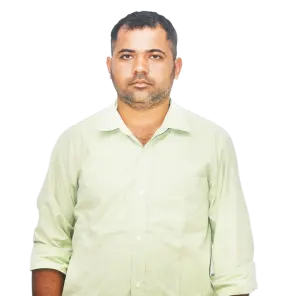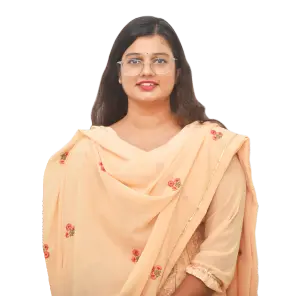 Miss. Sheetal Kaushik
Botany.
Testimonials
Inspiring Words From Those We've taught
Paathshala has been my guiding light on the path to cracking the NEET exam.  I owe my achievement to Paathshala's exceptional coaching.
Anjali Barua
I can't thank Paathshala enough for helping me achieve my dream of studying at an NEET. I highly recommend Paathshala to all NEET Aspirants.
Abhinav Aggarwal
They not only prepared me academically but also instilled the confidence to excel  the NEET. All Thanks to Paathshala, I am now a Medical student!
Jyotsna Puri
The experienced faculty and personalized attention I received here were instrumental in my success. Thank you Paathshala for the support & guidance.
Ksheitij Arya